JFBK Aftermarket Auto Parts
Noorhan: Your Trusted Distributor for JFBK Aftermarket Brake Components
At Noorhan, we proudly present JFBK, a renowned name in the pursuit of engineering excellence and manufacturing technology within the field of brake performance. JFBK's commitment to enhancing human safety and environmental responsibility is at the core of their philosophy. With unwavering dedication, they actively contribute to society and the industrial world, embodying a profound sense of human consideration.

Uncompromising Quality: Crafted with Precision
For JFBK, quality is not just a goal; it's a way of life. Their Manufacturing Section places precise quality control at the forefront of their operations. They understand that even the smallest components play a vital role in brake systems, and their commitment to excellence starts from the basics. Every individual brake component is meticulously handcrafted with a sincere heart.
Throughout the manufacturing process, an unwavering production spirit prevails, leaving no room for error, no matter how trivial. JFBK's products are characterized by ultimate precision, enabling them to deliver cost-effective performance without compromising on quality or functionality.
A Lifelong Commitment: Beyond the Sale
JFBK's dedication to their products extends far beyond the point of sale. Their involvement begins the moment a product leaves their hands, continues through its effective use by the customer, and remains steadfast until its product-life comes to an end. JFBK is constantly vigilant, monitoring a product's performance, function, and reliability throughout its lifespan.
To facilitate this, JFBK has established an infallible system that ensures first-class customer service. This comprehensive system is equipped to address any automotive or brake component-related issue, no matter how minor it may seem. It stands as a testament to the authentic brand credibility that JFBK embodies.
Explore Our Range of JFBK Aftermarket Products
As your trusted distributor of JFBK aftermarket products, Noorhan brings you a comprehensive range of components to meet your brake system needs. Our catalog includes:
Brake Shoe Assemblies
Disc Brake Pad
With Noorhan and JFBK, you can trust that your braking components are backed by the expertise, commitment, and quality assurance that have made JFBK a leader in the industry. Your safety and satisfaction are our top priorities, and we are dedicated to providing you with the best in aftermarket brake components.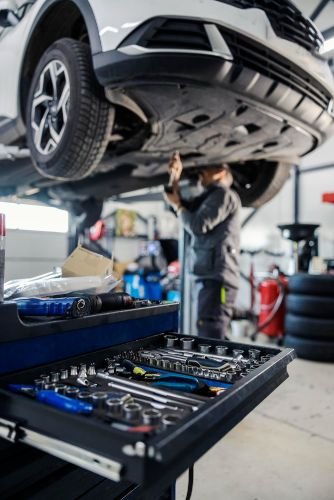 Choose Noorhan for a seamless experience with JFBK aftermarket products, and drive with confidence knowing that you have the support of a brand that values your safety and peace of mind on the road.

Source: http://www.jfbk.co.jp/english/