NTN Aftermarket Auto Parts

Quality NTN Spare Parts for Cars by Noorhan
Noorhan proudly offers premium automotive spare parts sourced from NTN Europe, a renowned original equipment manufacturer with expertise in engines, chassis, and gearboxes. With NTN's extensive knowledge, Noorhan becomes your trusted partner, today and tomorrow.
NTN commitment to excellence means:
Premium, original-quality products tailored to your vehicle. A comprehensive range of options designed to meet specific needs. Coverage for a wide variety of vehicles currently on the road. Customized and complete solutions crafted with the customer in mind.
Continuous support from dedicated commercial and technical teams in the field.
Safety, Performance, and Reliability
Noorhan's automotive aftermarket range revolves around three key areas:
Chassis Spare Parts: Noorhan ensures a safer road to drive with offerings that include wheel bearing kits, disc brakes with integrated bearings, suspension parts, and constant-velocity joints. NTN Europe's chassis spare parts guarantee safety and performance.
Engine Spare Parts: Enhance performance with distribution kits, tensioners, idlers, and accessories such as crankshaft pulleys and alternators pulleys. Noorhan's SNR automotive spare parts help engines maintain their original performance.
Transmission Spare Parts: Experience reliability with gearbox bearings and clutch release bearings. SNR spare parts, available through Noorhan, offer the same quality and reliability as the original equipment.
Comprehensive Services for Your Convenience
Noorhan understands the importance of precise references, error-free mounting, and quality repairs. Noorhan has developed dedicated solutions to support customers and sales:
Technical Support: Customers receive assistance with analysis, failure identification, and technical information.
TechScaN'R Mobile App: Access product information on mobile devices.
Training in Automotive Spare Parts: Customers stay up-to-date with industry knowledge.
Sales Material: Explore Noorhan's brochures, posters, catalogues, and more.
E-Shop: Conveniently browse product catalogues and place orders online.
Logistics Organization: Noorhan offers 24,000m² of dedicated space for automotive spare parts, ensuring efficient service.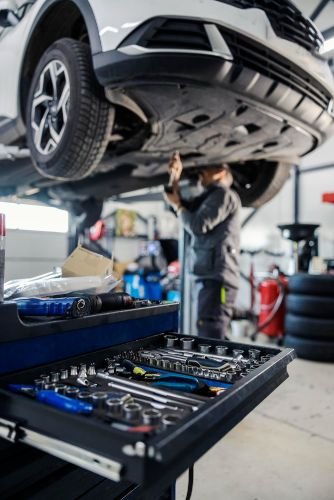 Noorhan is dedicated to providing a smoother road to drive. Explore the extensive range of spare parts and services offered to keep your vehicle in top shape.