Authorized Car Spare Parts Dealer in Dubai
تاجر قطع غيار السيارات الموثوق به في دبي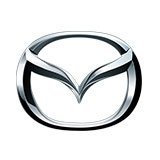 قطع غيار سيارات مازدا
قطع غيار نيسان
قطع غيار تويوتا
We provide quality car spare parts for all the major Japanese, Korean, American, European, and Luxury car brands in Dubai
European and Korean Car Brands
We are making high-quality car spare parts easily available in Dubai.
Noorhan Auto parts is a known and established name in the car spare parts industry in Dubai. We have been serving for almost 30 years now. We have satisfaction and fulfillment in helping you resolve your car issues. We ensure you get quality and satisfaction. You get delivered what you're promised. You can get genuine car parts and Original Equipment Manufacturing or OEM spare parts as well as aftermarket parts. 
We have a detailed and comprehensive inventory and stock of spare parts. We can assist you with finding the exact replacements for auto parts and accessories. We also help with lubricants and automotive batteries for your car.
The Ultimate Guide to Car Spare Parts
Learn about:
Car spare parts knowledge
How do they work
How to take care of them
What are different categories of car spare parts
Some interesting facts or history
Noorhan has a dealership of all the major automotive brands in Dubai. We have ensured a good relationship with both: our distributors and our customers. 
We have a strong reputation in the market for dealing with genuine spare parts. Trust is the most important factor that defines us and our business practices. 
We have genuine car spare parts available for different Japanese car brands, American Car brands and European Car Brands as well.
We have stock of Genuine Auto Parts that helps us deal with high demands too. We can deal with Wholesale and Retail. We can provide genuine spare parts to individuals and fleets. 
Authorized care spare parts Dealer of Japanese car brands in Dubai

, these include: Toyota, Nissan, Honda, Mitsubishi and Mazda

Authorized auto parts Dealer of Korean car brands in Dubai

, these include: Hyundai and Kia

Authorized auto spare parts Dealer of European car brands in Dubai

, these include: BMW, Mercedes, Honda, Mitsubishi and Mazda

Authorized car spare parts Dealer of American car brands in Dubai

, these include: Ford, Jeep, Chevrolet, GMC, Chrysler and Dodge
Aftermarket Car Spare Parts
Noorhan Auto Parts is also known across Dubai and the UAE as a robust dealer and supplier of quality aftermarket parts. The aftermarket parts offered at Noorhan are manufactured by trusted brands in the auto industry. 

The material used is quality. You can get spare parts at affordable quality with aftermarket parts. Some of the Spare parts we offer are at best prices in Dubai. 
At Noorhan, we have aftermarket parts available for all the major car brands in Dubai. We have aftermarket parts available for Japanese Car Brands, American Car brands, European car brands and Korean car brands. With aftermarket parts, you can get quality spare parts at best prices.
Japanese and Korean Aftermarket Auto parts Brands
Ordering car spare parts in Bulk ? Send us an inquiry
Available Car Accessories Brands
Noorhan is your trusted Car Accessories supplier for your retail and bulk orders. Buy high-quality car care accessories at a competitive price. We are located at AlQuoz 2. 
We at Noorhan also cater to the vehicle requirements of our various corporate, fleet and export customers. Our customers have a complex array of demands on their vehicle requirements. From compact cars to commercial vehicles and with an extensive model portfolio we offer an extremely broad spectrum of mobility solutions.
Auto Parts Dealer and Suppliers for Corporates, Fleets, and Exports
At Noorhan ( Noorhan General Tradic LLC ), we are not just serving retail and wholesale customers. Our detailed stock held us in serving auto parts for corporate companies, auto parts for fleets, and auto parts for export purposes. We can cater services to a range of vehicles, from commercial vehicles to regular models. 
We can provide auto spare parts for vehicles of luxury models to the extensive cars with advanced technical functionalities.
We can help you with large orders for genuine auto parts for fleets. And, in case you have a requirement of aftermarket parts for fleets, we can help with that as well.
Not in UAE? Send us an enquiry, we will export the parts to your country
Check out our blog posts to learn more about car care, car maintenance, auto parts knowledge, car technology, automobile industry, future developments and a lot more interesting automobile blogs
Here are some of our recent blog posts that cover topics such as Car Care, auto Parts, Maintenance and more
YOUR SEARCH FOR GENUINE AUTO SPARE PARTS, REPLACEMENT PARTS, CAR BATTERIES ENDS HERE.
Contact our professional Sales Executives for the most competitive prices
[contact-form-7 id="2948" title="Footer-form"]