INTIMA Aftermarket Auto Parts
INTIMA: Your Source for High-Performance Aftermarket Brake Pads
Noorhan proudly presents INTIMA, a distinguished manufacturer of aftermarket auto parts and accessories with a compelling story. Since its inception in 2008, INTIMA has been captivating the automotive market by proving that performance and value can coexist seamlessly.
A Decade of Excellence
A decade ago, INTIMA introduced the SS, SR, and Type-D compounds, offering an affordable yet high-performance alternative to brake pads available off the shelf and from international brake pad manufacturers. These compounds quickly became available for select vehicle applications, setting the stage for a new era of brake pad performance.
The SS Compound: Performance Meets Affordability
The SS compound, a remarkable street pad, boasts near-zero brake dust, minimal noise, and formidable stopping power. Priced at less than $100 for the majority of applications, the SS is designed for customers with sporty driving styles, delivering impressive characteristics that continue to impress.
The SR Compound: A Formula for Enthusiasts
INTIMA's best-selling SR compound, known for its stopping power, controllability, and anti-fade properties, has been a favorite among car enthusiasts. A purely cosmetic change in early 2018, from purple to silver, did not alter its exceptional formula. The SR remains the pad of choice for those looking to enhance their performance cars.
INTIMA Brakes Pty Ltd, a local Australian-owned company, operates with a dedicated and hardworking team. Despite a small headcount, this allows for meticulous attention to detail and a sharp focus on all business functions. INTIMA believes in achieving more with less.
INTIMA actively engages with the automotive and motorsports scene in Australia, supporting its growth and participating in its evolution. The brand has witnessed continuous growth in popularity and widespread use over the past few years, becoming synonymous with high-performing and affordable brake pads for performance-oriented cars.
Quality is paramount for INTIMA, and it is evident in their in-house manufacturing process, which also supplies top European, Japanese, and OEM brake pad labels. The brand's commitment to providing high-performance brake pads at reasonable prices remains unwavering, emphasizing that high-quality brake pads should not be exorbitantly priced.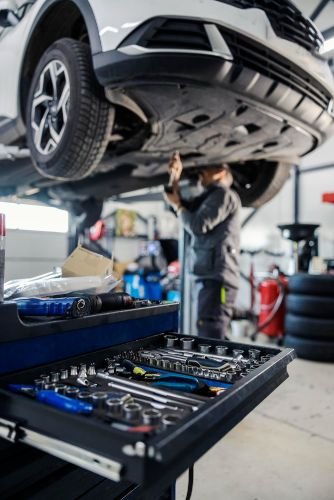 INTIMA's commitment to the automotive community is for the long term. They offer not only competitive pricing but also unwavering support, reflecting their ethos of doing more with less.
In summary, INTIMA is more than just a brake pad company; it is a driving confidence enabler. With your continued support, INTIMA will remain committed to achieving excellence.

Source: https://intimabrakes.com.au/