Nisshinbo Aftermarket Auto Parts
Nisshinbo - Your Trusted Source for Brake Friction
At Noorhan, we take pride in introducing Nisshinbo, the favored choice for brake friction in the Asian automotive market. Asian vehicles have long set the global standard for quality and reliability, and with Nisshinbo, you can now match that excellence in braking performance. Nisshinbo's commitment to advanced material formulations and unique product design ensures that you experience the perfect blend of braking performance, comfort, and reliability.
Unrivaled Coverage for Asian Models
their extensive brake pad program offers unparalleled coverage for Asian models in the aftermarket. If you're looking for a like-for-like replacement, Nisshinbo is your number one choice. We understand the importance of maintaining the high standards set by Asian vehicles, and Nisshinbo brake friction is designed to meet and exceed those expectations.
Formulated for the Future: Next Generation NAO
Nisshinbo's next-generation NAO (Non-Asbestos Organic) brake pads are formulated for the future. These pads come with a range of benefits:
Low dust for clean vehicles
Low noise for a quieter braking system
Environmentally friendly formulations
ECE R90 approved for safety and compliance
Longer disc life due to disc-friendly materials
Excellent wear characteristics for extended replacement intervals
Enhanced Ceramic Formulation
For light commercial vehicles and heavy SUVs that operate under extreme conditions, Nisshinbo introduces the new SC material, an enhanced ceramic formulation. This advanced material provides superior braking power and extends the lifetime of your brake system even when faced with challenging temperatures and operational demands.
Complete Brake Solutions
Nisshinbo offers a comprehensive range of brake solutions, including brake shoes and brake discs. brake discs are precisely tailored to complement our brake pads, ensuring the perfect braking result. Additionally, the range of coated discs simplifies installation, eliminating the need to clean off oil before fitting.
Key features of Nisshinbo brake discs include:
Manufactured from high-grade steel for optimum performance
A wide selection of coated discs for enhanced comfort and aesthetics
Environmentally friendly water-based coating
Manufactured in strict accordance with O.E. tolerances
Meets ECE R90 requirements for safety and quality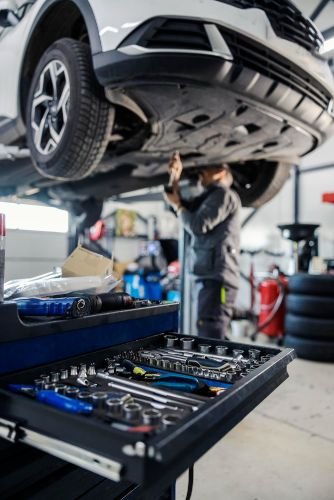 Protecting You from Counterfeit Products
At Nisshinbo, they understand the threat of counterfeit products in the market. That's why they have introduced the PROriginal seal on Nisshinbo brake pad packaging. This seal makes it easy for you to identify whether you've purchased an original Nisshinbo product or a counterfeit. they prioritize your safety and the integrity of your vehicle's braking system.
Choose Noorhan as your trusted source for Nisshinbo brake friction and experience the performance, quality, and reliability that Asian vehicles are renowned for. Your safety and satisfaction are our top priorities, and with Nisshinbo, you're in good hands on the road.

Source: https://nisshinbo-brakes.com/