Demand for fuel-efficient cars in UAE has consistently remained strong in the past few months. Fuel economy is much more complex than merely cost-saving measures. Car makers continuously keep innovating as we progress towards a stronger economy.
Saving money on regular journeys adds up for you. If you estimate your savings and put them in a piggy bank, your money will accumulate quickly over time.
Let us look into the list of top fuel efficient Cars in UAE.
Best Fuel-Efficient Cars in UAE
Honda HR-V
Honda has chosen to introduce a hybrid SUV as the most fuel-efficient car in the SUV category. Its top-of-the-line 7-speed CVT auto gearbox and 1.8-litre engine both use 5.9L/100Km (16.9 KM/L) of fuel.
The vehicle's CO2 emissions when equipped with an automatic CVT transmission are 122 g/km. Honda HR-V is a high-end vehicle. The price for the Honda HR-V can begin at AED 64,900. It produces a torque of 6500RPM at 140 horsepower and 4300 torque at 172 horsepower, making it the best-mileage vehicle in the UAE. The Honda HR-accessible V's and inviting face has to be its most stylish feature in terms of appearance. The style opts to mostly keep with bulges and curves rather than being overly harsh or edgy.
However, Honda's broad chrome bar on the primary grille, which is the brand's iconic "flying wing," adds some much-needed splash to the aesthetics here. Modern, swept-back LED headlamps with a thin LED daytime-running strip at the bottom are combined with the well-moulded front bumper, which features circular fog lights, a honeycomb lower air intake, and a discrete chin spoiler. The latter is obviously only for aesthetic reasons.
Also Read: 5 BEST SUV CARS IN UAE
Nissan Sunny
Nissan Sunny is reasonably priced. The car body type is a compact sedan with a starting price of AED 57,900 with an automatic gearbox and AED 49,900 with a manual gearbox when compared to other high-mileage vehicles in the United Arab Emirates. It is a well-known rival to the Mazda2, Hyundai Accent, Honda City, Toyota Yaris, and Hyundai. Designed with a 1.6cc engine and 5-speed CVT for a 5.9l/100km (16.9km/l) fuel economy.
Nissan Sunny comes in three different models: S, SV, and SL. The top-of-the-line it provides is SL. Intelligent forward emergency braking, Apple Car Play, Android Auto, LED headlights, and blind spot recognition.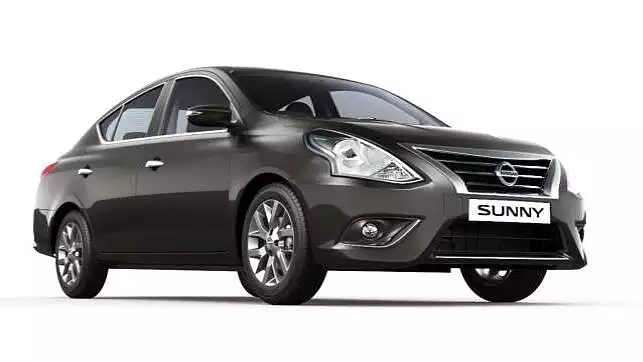 Toyota Yaris
The Yaris car is very well equipped and an ideal entry-level car. Or an economical, fuel-efficient, highly recommended commuter car for easy parking. Its power comes from a quiet and quiet 1.5-litre four-cylinder engine.
Its elegant design, modern technologies, efficient performance and essential safety features make Toyota Yaris an excellent choice for economical, fuel-efficient and affordable cars. It is one of the most fuel-efficient cars in the UAE model category. Furthermore, it regularly offers essential security features to its buyers.
The Toyota Yaris, equipped with an automatic transmission, offers an impressive total fuel consumption of 6.71 l/100 km (14.9 km/l). The base price for this best mileage car in the UAE is AED 58,700. It produces 105 horsepower and 6000 rpm torque with a 1496 cubic centimetre engine.
Mitsubishi Outlander PHEV
The Mitsubishi Outlander was launched in the early 2000s as a compact crossover SUV – a segment that was rapidly gaining momentum at the time. Since the first Outlander left the factory two decades ago, the market it entered has seen a significant increase in the number of competitors. The third-generation Avatar continues to dominate most other regions of the world, including the UAE, even though some markets have already begun selling the newest fourth-generation model. Mitsubishi released the PHEV variant in 2012 along with iteration.
Recommended Read: Top 10 Most Popular cars in Dubai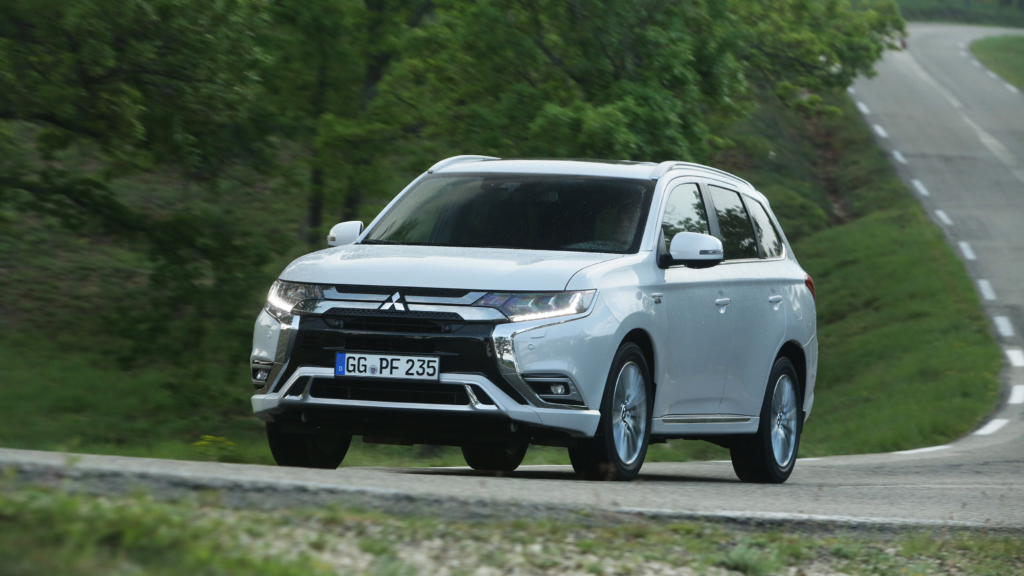 The Outlander PHEV's primary goal is to lead the charge in advancing the business's future commitment to going green. The Outlander PHEV definitely lives up to its claim to exist on that front. PHEV, for those of you who are unaware, stands for Plug-in Hybrid Electric Vehicle. This means that you can use an electrical cable to charge the onboard battery of your car by connecting it to a low- or high-power home charging station. The internal combustion engine also contributes to charging the battery. The Mitsubishi Outlander PHEV can cost up to AED 150,000 in the UAE, especially if you want all the high-end features.
Recommended Read: Top 10 Fastest Cars In The World
Wrap-up: The Best Fuel-Efficient Cars in UAE
These cars need to be on your list of options for a test drive if you want a tiny or subcompact car that offers contemporary amenities, a decently roomy interior, and maybe even a swanky-looking design.