Reliable and Efficient - Toyota Alternator for Optimal Performance
Looking to enhance the performance of your Toyota car?
The key lies in a auto part component that often goes unnoticed—the Toyota alternator.
As an essential part of your car's electrical system, the Toyota alternator plays a vital role in converting mechanical energy into electrical energy.
That ensures a seamless operation of various electrical components.
Let's delve into the features that make the Toyota alternator a standout choice for your car.
Toyota Genuine Alternator
Brands: Denso, TYC, ECCPP, Valeo etc
Unparalleled Toyota Alternator: Powering Your Journey
Toyota cars are renowned for their exceptional engineering and dependability.
The Toyota alternator exemplifies this commitment to excellence. Specifically designed to meet the unique requirements of Toyota cars, this alternator delivers a consistent and reliable power supply to essential electrical systems.
With its robust construction and precise engineering, the Toyota alternator ensures optimal performance and longevity, enabling your car to maintain its exceptional standards.
The Powerhouse Behind Your Toyota: A Closer Look at the Alternator
The Toyota alternator comprises several components working harmoniously to generate electrical power.
Connected to the engine through a belt and pulley system, the alternator harnesses the rotational force of the engine, converting it into electricity.
Equipped with a rectifier, the alternator efficiently converts alternating current (AC) to direct current (DC), supplying a steady voltage to power various electrical devices in your Toyota car.
When it comes to the output voltage, the Toyota alternator incorporates a regulator to maintain a consistent level, ensuring the electrical components such as windshield wipers, radio, heated seats, and electric steering etc receive the appropriate power at all times.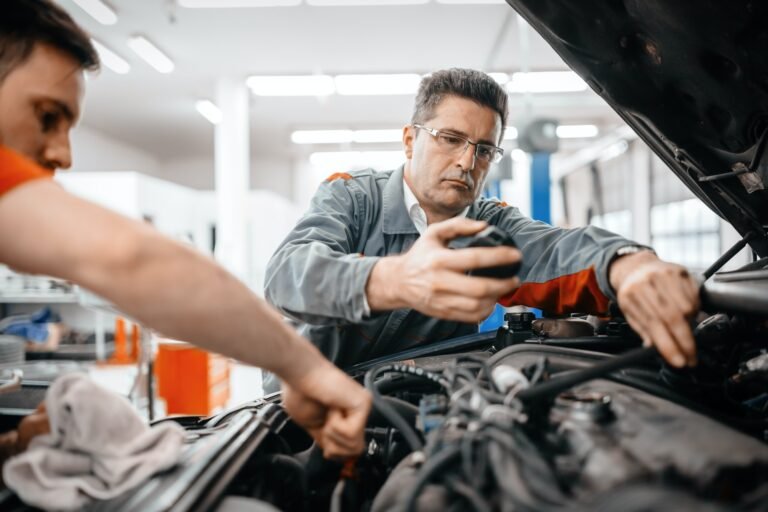 Maintaining Your Toyota Alternator - Ensure Longevity and Performance
To keep your Toyota alternator operating at its best, regular maintenance is essential. Schedule inspections with your trusted local mechanic to identify any repairs or replacements needed for the electrical components of your vehicle. Additionally, proper cleaning of the alternator contributes to its longevity. However, it's crucial to follow the correct cleaning procedure:
Avoid using engine degreasers containing petroleum to clean the alternator.

Do not clean the alternator using pressure washers or compressed air.

Refrain from spraying cleaning solutions or degreasers directly into the alternator's air inlet holes.

Dilute any off-the-shelf degreaser with water at a 1:1 ratio before applying it lightly with a cloth or spraying it.
Remember, addressing any signs of alternator issues promptly can save you from more extensive damage and costly repairs. Don't wait for problems to escalate—book a service to maintain the optimum performance of your Toyota.
Recognizing the Signs - Time for a Toyota Alternator Replacement
To maintain the optimal performance of your Toyota car, it is essential to recognize the warning signs that indicate a failing alternator. Ignoring these signs can lead to battery failure and potential damage to other electrical components.
Here are some common signs that your Toyota alternator may need replacement:
1. Dead Battery: If your battery is frequently dead, it could be due to a faulty alternator. A defective alternator fails to charge the battery adequately, causing it to discharge quickly, even after jump-starting the vehicle.
2. Strange Noises: Growling, whining, or gurgling sounds from the alternator area indicate potential issues. Misaligned belts or failing rotor shaft bearings are often responsible for these noises.
3. Irregular Lighting: Erratic voltage supply can result in dim or over bright lights in your Toyota. Fluctuations in brightness or headlights switching from bright to low are indications of a compromised alternator.
4. Difficulty Starting: A failing alternator affects the charging capacity of the battery, leading to difficulties starting the vehicle. If you hear unusual sounds when turning the key in the ignition, it's time to consider a replacement.
5. Belt Problems: Proper tension of the belt is crucial for the alternator's optimal function. Excessive or inadequate tension can impact its performance, making regular inspections necessary.
6. Burning Odor: Damaged wires or overworked alternator components can produce a burning smell. This scent signifies potential issues with the alternator and should not be ignored.
Upgrade Your Toyota's Electrical System with the Toyota Alternator
Elevate your driving experience by ensuring a reliable power supply to all your electrical components. The Toyota alternator, engineered specifically for your vehicle, provides the efficiency, performance, and dependability you expect from the brand. Keep your Toyota running at its best with a high-quality alternator that powers your journey for years to come. Book a service now and unleash the full potential of your Toyota with a robust and efficient alternator.
We provide Auto Parts Delivery in all over Dubai and also across UAE. Few of the areas are mentioned below