Best Cars for Off Roading in 2022
Having a good car is the first step to an extraordinary off roading experience. Off roading is not a cup of tea for every car. Some cars are built for the off road experience.
Perhaps you are planning a trip to the humongous dunes in the deserts, rocky terrain or off road adventure sports, you need a damn good off roading car.
In this blog, we will share some of our observations for best cars for off-roading in 2022. This list is in no particular order.
Quick Review of best cars for Off roading:
All the images are the property of Ccarprice | They are displayed here in this blog for your reference and information purpose only. The images may or may not match the exact model, trim and year discussed in the respective description
The Land Rover Defender is built for the toughest demands. The driver's delight is one of the first offerings by the manufacturer to maximize off-road control and on-road character.
Offered in two engine options, one for petrol and the other for diesel. Power and torque range from 300 to 400 bhp & 400 to 650 Nm. Both the engine options come mated to an 8-speed automatic transmission.
The distinctive off-roader features square-shaped LED headlights along with LED DRLs, 18-inch five-spoke alloy wheels, a 360-degree parking camera, panoramic sunroof, and a 10-inch TouchPro infotainment system with Apple CarPlay and Android Auto.
The most off-roading capable Jeep, Wrangler combines capable features with updated design and materials delivering comfort, enhanced ride quality, and off-road performance.
Under the hood, you get a 3.6-liter V6 petrol-powered motor, churning out 285 HP & 260 Lb-Ft. The oil burner is paired with 8-speed automatic transmission, which powers all the 4-wheels.
Jeep Wrangler mostly is considered a pure off-road performance-oriented machine. But still, it won't disappoint its buyers in regular city conditions.
For features, Wrangler is offered with an LED headlight setup along with LED DRLs, all waterproof interiors, manually operated roof, multi-zone climate-controlled A/c, etc. Jeep Wrangler remains one of the best off-roading cars in 2022.
Land Cruiser's essence of "reliability, durability, and off-road performance" creates a  phenomenal riding experience, which authorises the driver to drive with ease, without fatiguing on any kind of terrain across the globe.
It won't be justified to mention Land Cruiser just as an SUV, because it is an emotion too. Power is drawn from powerful gasoline engines, which tend to power the four wheels of the SUV. Toyota Land Cruiser, the king of SUV. Land Cruiser is considered to be the best option for every terrain. The SUV is one of the most demanded and loved options for decades.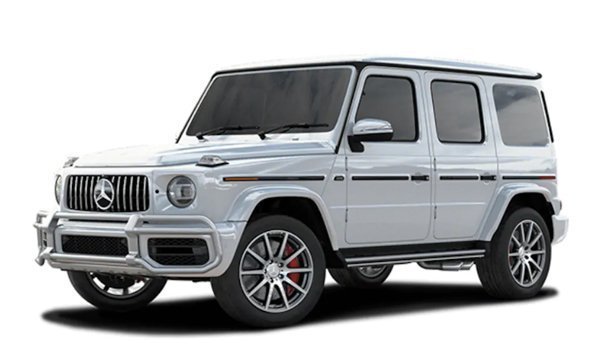 The Mercedes-Benz G Class tends to be one of the most demanded in the Gulf. Mercedes-Benz proffers G-Wagon as a perfect combination of luxury and power. The all-rounder is equipped with all modern technical features.
Exteriors feature round-shaped LED headlamps, massive alloys wheels, LED taillamps, a tailgate-mounted spoiler, and a spare wheel. Interiors get a touchscreen infotainment system with connected tech, multi zone automatic climate-controlled A/c, and a performance-orientated AMG steering wheel.
If the regular engine options in the SUV don't excite you, the manufacturer offers the AMG variant "G63", packed with a powerful oil-burner petrol engine producing 577 PS & 850 Nm, which won't disappoint your driving enthusiasm. There's no doubt that Mercedes Benz G-Wagon is one of the best off-roading vehicles.
Nissan Patrol is ready to take on any terrain SUV, with strong on-road and off-road achievements. The SUV has an increased range of technology and safety features including Advanced Driver-Assistance Systems Nissan Intelligent Mobility features, and much more.
The tough & capable Patrol comes with a sportier front end, with multiple LEDs in the front headlights, which is complemented by the boomerang-shaped LED taillights, 18-inch  alloy wheels, multiple chrome inserts, ensuring it stands out on the road.
Nissan Patrol's 5.6-Liter V8 engine glides you to places where others don't dare. The fuel-efficient engine churns out 405 PS & 560 Nm of peak torque. For Patrol, the manufacturer states " More Action Less Distraction".
The Ford F-150 Raptor is one of the most popular pick-up trucks in the United States. With ample luggage carrying capacity and homelike comfort, Raptor F-150 feels upmarket compared to its rivals.
Raptor excels with its remarkable off-road capability, which begins with its raw power delivered from a 3.5-liter twin-turbo, 24-valve, HO EcoBoost gasoline engine, mated with a 10-speed automatic transmission. The off-roader cum utility SUV generates 450 HP & 510 lb-ft of torque.
In looks, Raptor F-150 seems to be on steroids, due to its bulky and macho exterior elements. Some basic equipment lists include LED headlights & DRLs, massive alloy wheels, LED taillamps, powered trunk lid, and blacked-out body claddings.
Toyota Hilux stands out of the crowd with its subtle and elegant design language, as the offroader is built for greatness and designed for pleasure.
The great design of the Hilux commands on the toughest terrains.
Toyota Hilux's muscular posture conveys a sense of power. Under the hood, the 4.0-liter V6 engine produces 235 HP and 38.3kg-m of torque at 4,400rpm. The pickup is A perfect combination of style and performance.
Exteriors equip strong front and rear bumpers and tough body mouldings to protect its rugged bodywork from damage, along with LED headlamps with LED DRLs, LED tail lights, electric ORVM's, chrome 18-inch alloys, chrome door handles, piano black grille with chrome surround, etc.
With Mitsubishi Pajero, there is no road that can't be taken. Built for both off-roading and normal drives, Pajero is one of the most demanded offerings from the manufacturer. The SUV is a complete package of ultimate performance and luxury.
Pajero fulfils your driving pleasure with its powerful 3.8-liter, 24-Valve gasoline engine. Power can be transmitted to all four wheels accordingly with Mitsubishi's smart driving modes.
For features, you get projector-based LED headlamps, LED tail lights, alloy wheels, touchscreen infotainment system, premium sound system, luxury leather seats with heating function, and automatic climate-controlled A/c.
The Chevrolet Silverado LD comes with a bold, fluid design, unlike any other off-roader pickup, the Silverado isn't made for show and offers aerodynamic design along with muscular presence.
Dominate the dunes, rule the road and stand out wherever you go with the equipped 6.2L V8 gasoline engine, powering the four wheels of the beast. Automatic transmission is mated with the oil burner.
Silverado LD gets Chevrolet Connected Services which gives you multiple remote commands like remote locking, ignition, drive details, primary light controls in the palm of your hand. Other features include Lane Keep Assist and an auto-dimming IRVM.
Love the Japanese brand, then Montero would be the best option to go for as it is made for both urban and off road terrain conditions. Durability and resistance are something which Mitsubishi Montero is on the cards.
The beast is powered by a tough and powerful, high-displacement 3.0-liter MIVEC V6 engine, which supplies strong acceleration even in conditions when you are carrying heavy loads or traveling up mountain roads. 
Mitsubishi Montero's front facia looks modern and loaded with elements like sleek LED headlamps, DRLs, chrome finished radiator grille, alloy wheels, electric sunroof, and a massive chrome line connecting the headlamps to front fog lamps.
Fond of exploring mountain ranges, woodland trails, and the scenic shores, then Ford Bronco will be the match. The wild spirit of the pure off-roader can take you to your exploration achievements in no time.
Not only an off-roader, but the Bronco is also an off-road race machine powered by a 2.0-liter EcoBoost gasoline engine, which can archive some phenomenal results in desert-race.
The looks of the off-roader remain raw and wild with, LED headlamps, LED taillamps, a snorkel, detachable doors (specific variants), alloy wheels, towing motor integrated at the front bumper, and functional roof rails.
The Suzuki Jimny is one of the cheapest 4×4 off-roaders that you can pay for globally. But the Jimny is one of a kind made to tackle the harshest weather and terrain and to conquer the wild. The off-roader is always ready to take nature's challenges and unbridle your spirit of adventure.
Under the hood, Jimny comes with a 1.5-liter gasoline engine, powering all four wheels. It is based on the ladder frame platform to enhance the off-roading experience.
For features, the off-roader gets basic elements like halogen headlamps, halogen tail lamps, front grills with vertical openings, manually operated outside rearview mirrors, and alloy wheels.
The list will be incomplete without mentioning the Toyota Prado, made for taking challenges on any terrain with power and modern styling. The SUV is capable of gliding to any terrain, whether on-road or off. Along with performance, Prado maintains its bold complementary design.
Two powertrain options are offered, but the most demanded is the 4.0-Liter V6 petrol engine, producing 271 HP @ 5,600 rpm. The massive engine is tuned to a 6-speed Automatic transmission.
For features, the Prado gets them all, including LED headlamps, LED tail lights, passive entry, sunroof, dual-tone alloy wheels, electric ORVMs, chrome front grille, a rear tailgate-mounted spoiler, and an optional body kit.
Wrap Up: Best Cars for off roading in 2022
The off roading vehicles, be it for adventure sports or any other purpose, need to have a strong build, and capacity to manage the difficulty of off road terrains. 
We hope that this list helps you in understanding the best cars for off roading in 2022. 
Let's start with keeping lubrication in the engine.